Faces of Genocide
Screening of documentary at Isaiah breakfast program on Sunday, April 28, 9:15am
Henry Louis Gates, Jr.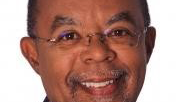 Distinguished Harvard professor and host of Finding Your Roots Speaks Monday, April 29, 7:00pm
An Evening of Hope
Presentation on Beit Ha'Gefen, an Arab-Jewish Cultural Center in Haifa, Monday, May 20, 7:30pm
Shabbat Service
Temple Isaiah will observe Yom Hazikaron and Yom Ha'Atzma'ut, Friday, May 3, 8:000m
Mitzvah Day 2019
Join us for Temple Isaiah's annual day of service Sunday, May 19. Donations are also welcome.
Author Presentation
Edith Scott Saavedra Speaks on The Lamps of Albarracin
Thursday, May 9, 7:00pm
Sun, April 21 2019
16 Nisan 5779
Sun, April 21 2019 16 Nisan 5779